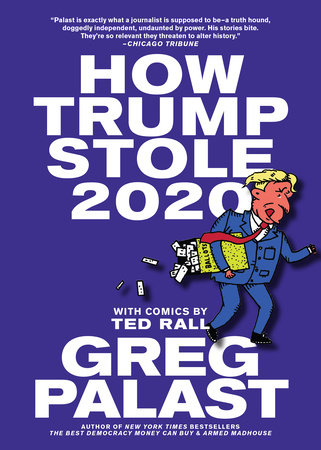 Greg Palast is an investigative journalist whose work has been featured by the BBC, the Guardian, the Nation, Rolling Stone and Salon. He has become one of the nation's foremost experts on vote suppression, vote theft and vote fraud. He is the author of the bestselling books "Billionaires & Ballot Bandits" and "The Best Democracy Money Can Buy." His new book is "How Trump Stole 2020: The Hunt for America's Vanished Voters."
Palast has warned that that Joe Biden's chances against Donald Trump are worse than the polls suggest because millions of Democrats will have their votes thrown out on Election Day. Moreover, many of those voters will have no idea that their votes were purged and therefore not counted.  He issues this ominous warning: Trump and the Republicans, he believes, are plotting to use the 12th Amendment to the Constitution to declare the popular vote and Electoral College results invalid, so that the 2020 presidential election will be decided in the House of Representatives — which, believe it or not, may well vote in Trump's favor.
This book should be essential reading as our very democracy — what's left of it – is about to be blown to smithereens.